Welcome to Soho Lounge!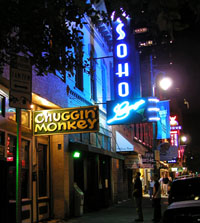 Soho lounge is the place where classy meets high energy, right in the heart of the historic Sixth Street entertainment district in Austin, Texas! We've got plenty going on with our two level bar, dance floor, vip section, and our projection and plasma tvs. So whatever experience you're looking for in a night out on the town...we've got you covered.
The lounge is currently open seven days a week, including holidays, for all your entertainment needs. We feature some great drink and happy hour specials every day and also have some great prices on bottle service available to groups of six or more.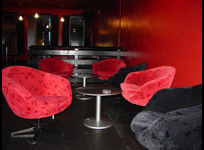 Interested in booking a bar tab, private party or holiday event? We're extremely flexible in our offerings, always able to work within your budget, and willing to go the extra mile to make your event a success. Please contact us for more information on what Soho Lounge can put together for you. No party is too big or too small!
217 E. 6th Street * Austin, TX 78701